ODTÜ Biyoçeşitlilik ve Koruma Laboratuarı (BKL), populasyon ekolojisinden filogenetiğe ve uzamsal ekolojiye kadar uzanan geniş bir yelpazede araştırmalar yapar.  Odaklandığımız türler genellikle tükenme tehlikesi altında, insanla çatışma içinde veya ekonomik önemleri nedeniyle yoğun biçimde yönetilen canlı türleridir.
Ziyaret ettiğiniz için teşekkürler...
Can Bilgin's page at Researchgate
METU Biodiversity and Conservation Lab (BKL) carries out research on a wide range of topics, from population ecology to phylogenetics and spatial ecology. The species we focus on are usually either under threat, in conflict with humans or intensively managed due to their economic importance.
Thank you for visiting...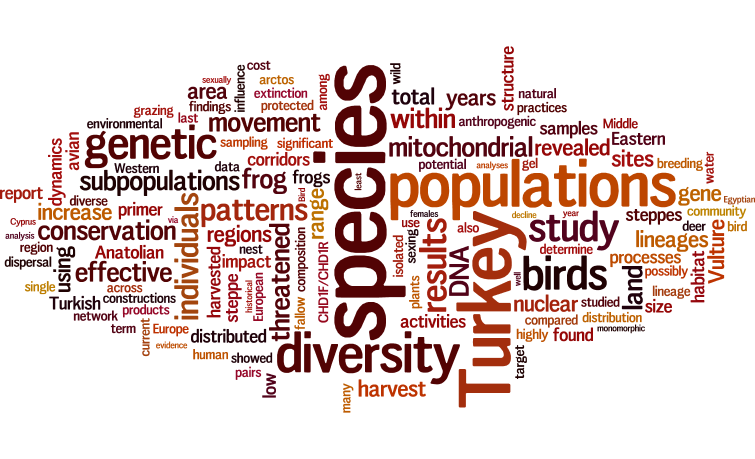 No graduate students are accepted for 2021

Tel: +90 (312) 210 5045