We presented two papers, "Video Content Analysis-Based Detection of Occupant Presence for Building Energy Modelling" and "Automated building energy modeling for existing buildings using computer vision" at the CIB W78 Advances in ICT in Design, Construction and Management in Architecture, Engineering, Construction and Operations conference in Newcastle. You can read the papers here and here .
06.10.2019
---
The final jury of the ARCH 102 Intro to Architectural Design Studio was held on 14 May 2019.
Thanks to all the students for their excellent work and enthusiasm, and the jury members for their great feedback.
17.6.2019
---
We are very happy to announce that the First Year Design Education symposium and Education dedicated to Türel Saranlı will be held on 16 November 2018 at the 1st Year Studio, METU Department of Architecture. The event is organized by the Keeping it Modern – METU project.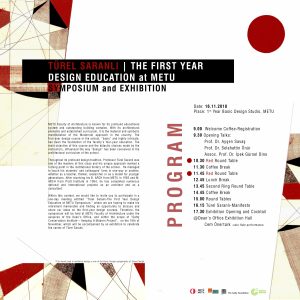 9.10.2018
---
Our joint "Immersive and Responsive Environments" workshop with METU Multimedia Informatics Program is on 23-24 November. If you would like to experience our joint HoloArch project, please fill the registration form here: http://bit.ly/holoarch; the application deadline is November 15!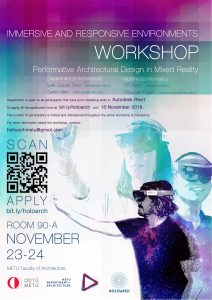 31.10.2018
---
As part of the SISER project co-funded by TÜBITAK and British Council, Dr. Bilge Erdoğan and Dr. Luke Gooding visited METU, Ankara and conducted interviews with the members of the Faculty of Architecture building on 8-12 October 2018.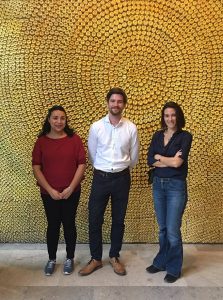 12.10.2018
---
The paper titled "An Immersive Design Environment for Performance-based Architectural Design: A BIM-based Approach" by Şahin Akin, Oğuzcan Ergun, Elif Surer and Ipek Gürsel Dino is accepted as a poster to the GOODTECHS 2018 Conference that will be held in Bologna, Italy.
10.10.2018
---
The papers titled "The Computation of Performative Architecture within Integrated Design Process" and "An Assessment of the Energy Performance Evaluation within the Form Conception Process" authored by Cem Ataman and Ipek Gürsel Dino are accepted for the BEYOND ALL LIMITS / 2018, International Congress on Sustainability in Architecture, Planning, and Design. Cem Ataman will be presenting both papers on October 17-18-19, 2018.
19.9.2018
---
Two papers titled "Performance-Based Façades: Retrofit Strategies for Energy Efficiency and Comfort in Existing Office Buildings" by Negin Jahed and İpek Gürsel Dino, and "Energy consumption of a day-occupied building utilizing phase changing material incorporating gypsum boards" by Asst. Prof. Çağla Meral Akgül, Büşra Şimşek and İpek Gürsel Dinowere accepted to the 13th International Congress on Advances in Civil Engineering. Both papers will be presented during the conference on 12-14 September 2018.
5.8.2018
---
We conducted a workshop titled "Immersive and Responsive: Performative Architectural Design in Mixed Reality" at Design Computing Summer School 2018 at the University of Lisbon, Faculty of Architecture in Lisbon, Portugal. The workshop was a result of the collaboration between Department of Architecture (Şahin Akın and İpek Gürsel Dino) and the Informatics Institute (Asst. Prof. Elif Sürer and Oğuzcan Ergun). Special thanks to the workshop organizers Dr. Jose Nuno Beirao and Rui de Klerk and the workshop participants.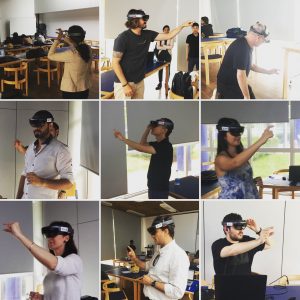 7.7.2018