METU Civil Engineering Department Hydraulics division MSc student, Baran Kaya successfully presented our paper on offshore wind turbines at the 5th National İzmir Wind Energy Symposium and Exhibition on 5 October 2019.
Title of the paper: 'Tekil Kazık Temelli Açık Deniz Rüzgar Türbinlerinin Avrupa'daki Gelişimi'. B.Kaya,E.Oğuz.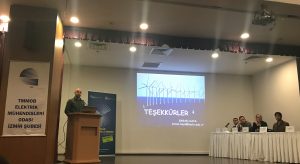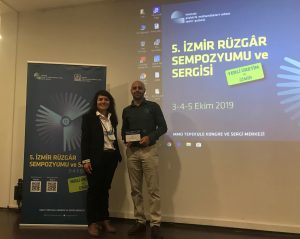 Also, 4th year student who is one of our CE STAR students, Adnan Bildi attended the fruitful Wind Energy Conference in İzmir.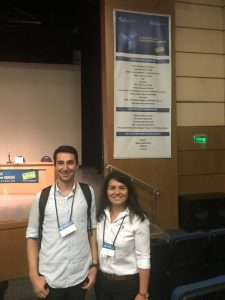 I attended the 18th International Congress of the International Maritime Association of the Mediterranean on 'Sustainable Development and Innovations in Marine Technologies' held in Varna, Bulgaria on 9-11 September 2019, and presented paper on: 'Life cycle assessment of two different renewable energy systems for a selected region: Bozcaada Island'. Authors: A.E. Şentürk, E. Oğuz.
I met with Professor Yordan Garbatov from Lisbon Technical University (Universidade de Lisboa, Instituto Superior Tecnico) during the Conference.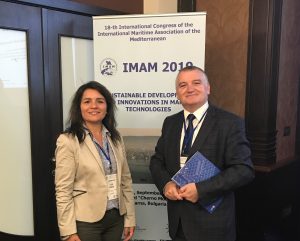 I met with Professor Tomoki Ikoma from Nihon University (Japan) on 13th of June 2019 during my visit to Glasgow.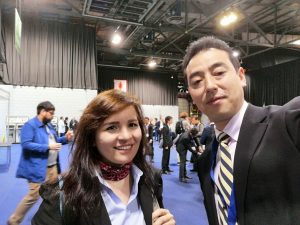 ---
Posted by elif oguz on 04.07.2019 under Uncategorized
Yusufeli Dam Construction Site and Deriner Dam were visited with a group of MSc & PhD students on April 27-28, 2019.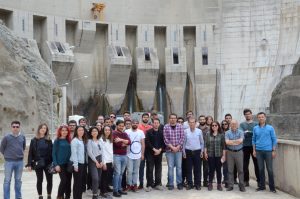 I attended 20th International Ships and Offshore Structures Congress (ISSC 2018), 9-13 September 2018, Liege – Belgium & Delft – The Netherlands. I was appointed to an ISSC Specialist Committee on Offshore Renewable Energy for a duration of three years.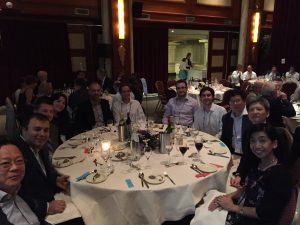 Offshore Renewable Energy Specialist Committee (2018-2021)
---
Posted by elif oguz on 13.05.2019 under Uncategorized
MY CORNER